DARE
Drugs and Alcohol use Reduction: Engage with young people
Project reference : 617248-EPP-1-2020-1-RO-EPPKA2-CBY-ACPALA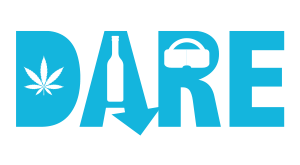 Drugs use and alcohol consumption are major threats to young people's health and well-being worldwide. They contribute to all the leading causes of death for young people (suicide, ro6ad crashes, accidental poisoning, and assault).
Between 1/12/2020 and 30/4/2023, the project partners from Argentina, Belgium, Bulgaria, Chili, Ecuador and The Netherlands will be directly addressing people aged 16 25 years.
DARE aims to tackle the sensitive issue of youth drugs and alcohol consumption. To achieve the aim, the project will expand the partners' capacity in the domain of road safety, incl. driving under the influence of drugs and alcohol, into the broader topic of drugs- and alcohol-associated problems.
DARE will unfold the potential of the project partners' experience in deploying information technologies through peer-to-peer communication strategies by integrating cycling virtual reality.
Through that conversation, DARE shall achieve a measurable change in young people's alcohol- and drug-related behaviour.
To achieve a measurable change, DARE will implement community-based multi-component initiatives. Those initiatives will leverage stakeholders' experience and expertise through local working groups (LWGs) .
The overall DARE outcome will be a contribution towards the implementations of the Strategy to support EU countries in reducing alcohol-related harm, the EU Drugs Strategy and the EU Youth Strategy.
---
Startup meeting
Our representative participated in the online startup meeting on 14 December 2021. During the meeting, the partners' representatives further analysed the needs DARE will address. In order to build the scope of the DARE Joint International campaign, the partners will reviewed the "3D Tripping Bike" Dutch experience.